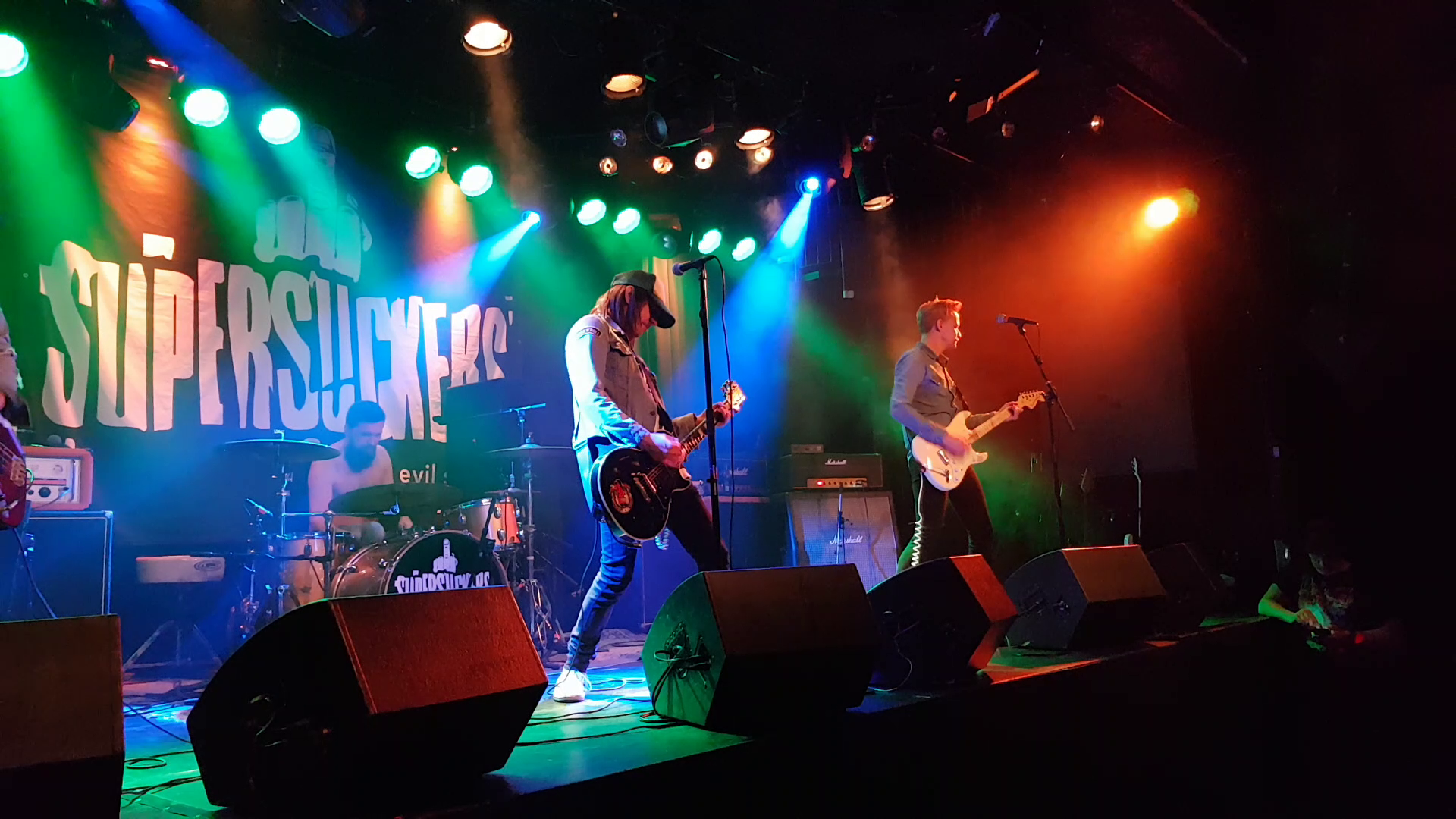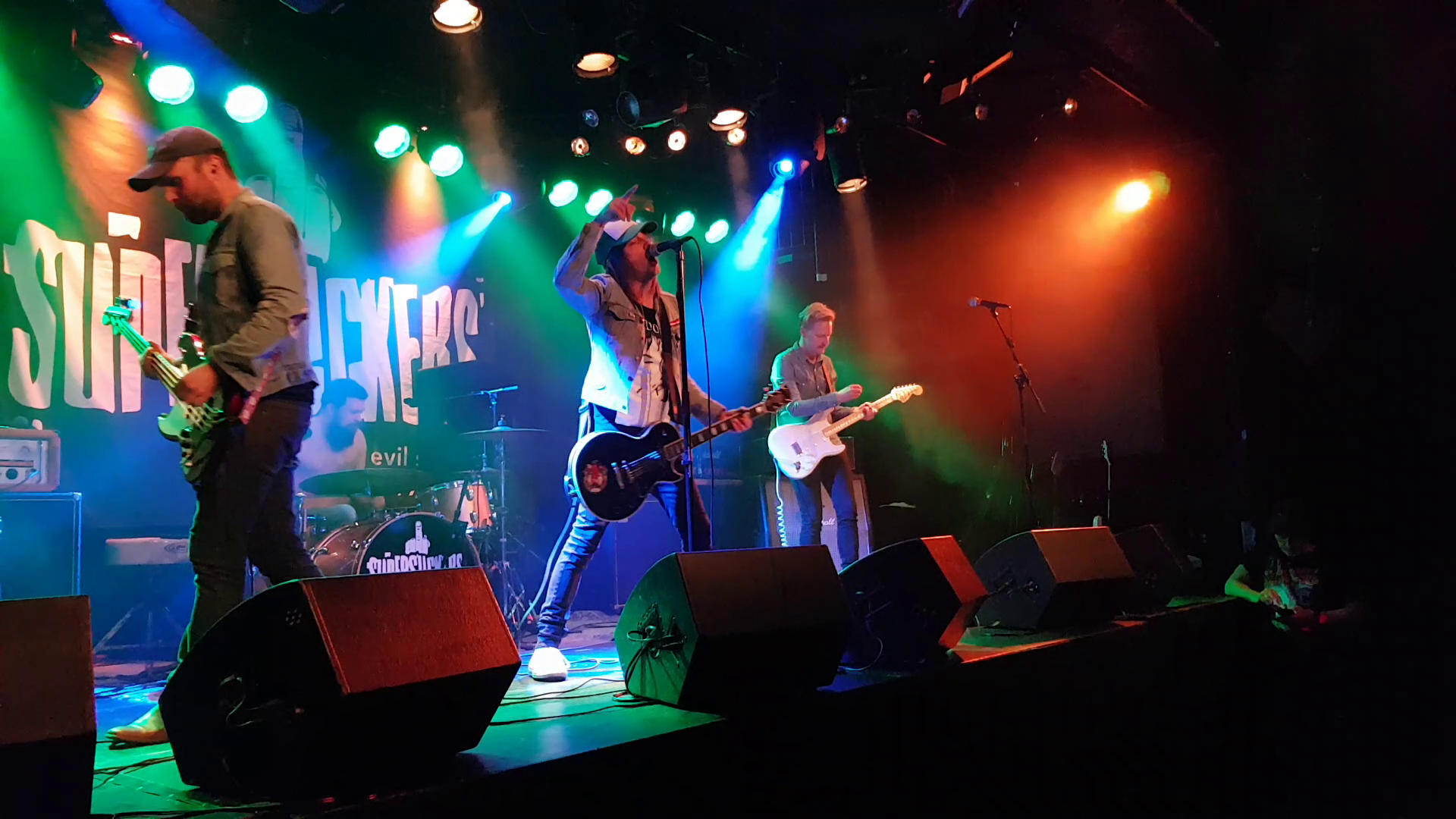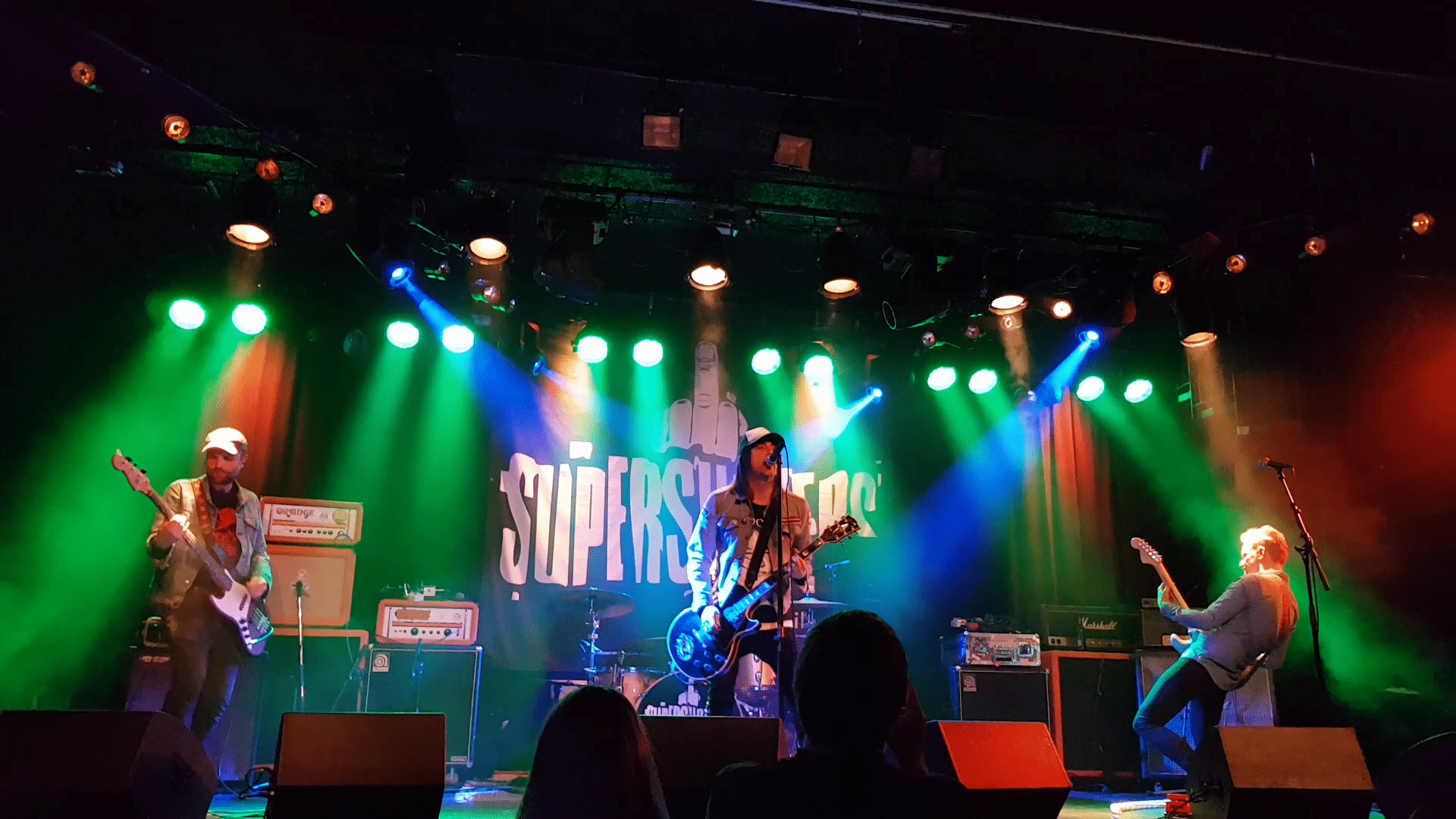 THE SPACE COWBOYS 
KICKING UP MORE DUST THAN A TORNADO IN THE SAHARA
POSSIBLY THE GREATEST BAND TO BLAST THEIR WAY OUT OF GOTHENBURG SWEDEN.
The Space Cowboys A Total Rock N Roll Injection
Way back at the end of '96 these three wayward teenage miscreants inspired by their collection of Motorhead, Ramones, Kiss, Iggy and The Stooges and Dead Boys records picked up their guitars.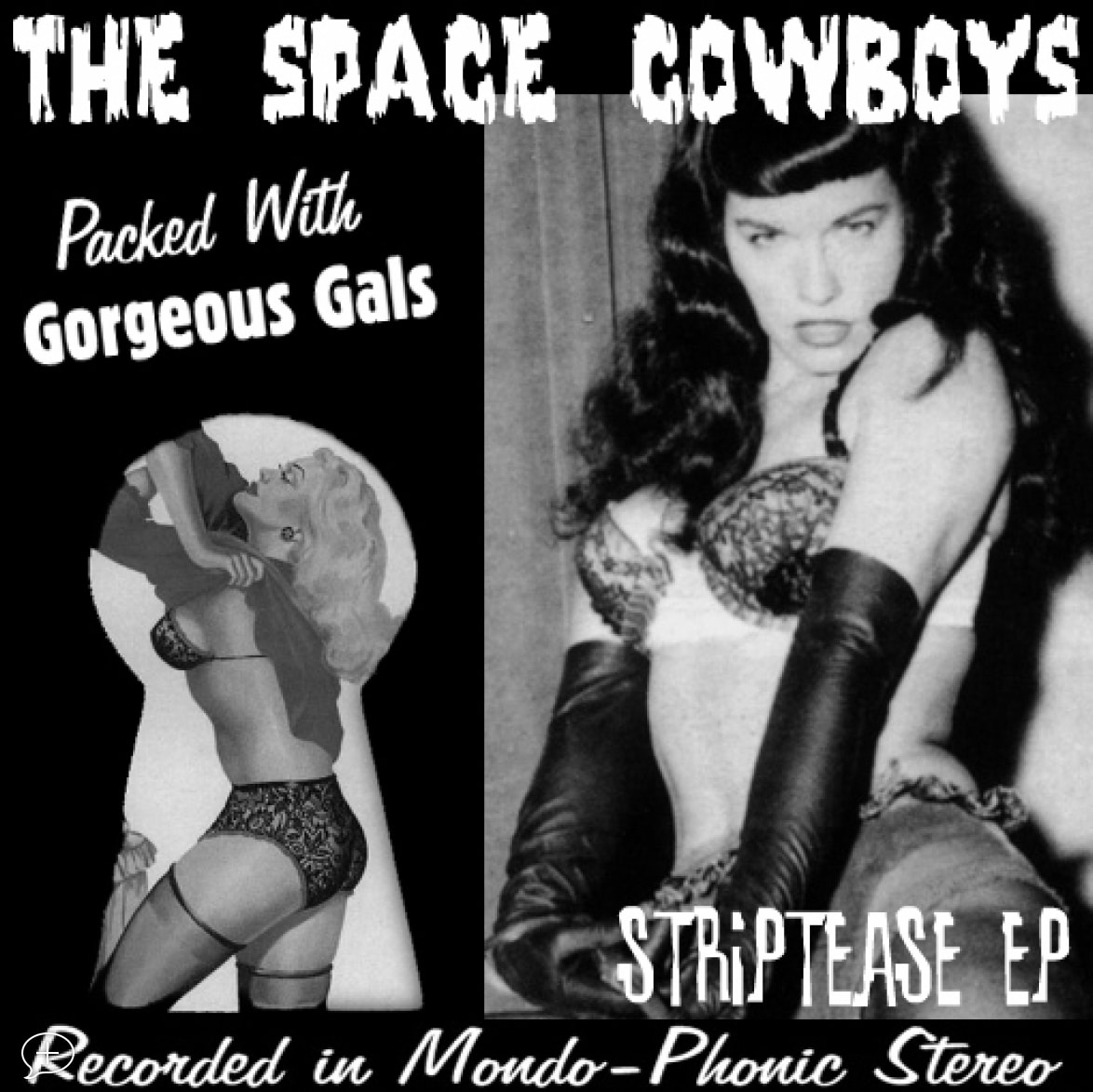 Striptease
Three years later claims seemed less outrageous when they released their first E.P. "Striptease" – four slabs of high octane teenage energy and aggression – these boys meant business. The international circuit of punk rock'n'roll labels and 'zines was soon buzzing about THE SPACE COWBOYS as labels in the U.S.A., Australia, Spain, France and Austria all dived in and made releases by the band – all of which sold out or went to re-pressings very quickly.
John Peels Radio Show
Labels were well aware of what the band was up to and a plan was hatched to offer the band the chance to release their debut full length album – the deal was quickly done and meanwhile the band continued to build its worldwide fanbase that saw last years singles "Straight To Hell" (Pitshark Records / France) and "Alright Now, Get Ready" (Glazed Records / U.S.A.) both get 4K reviews from Kerrang and the latter also found its way onto John Peels radio show.
Rollin' Sixes
Their "Rollin' Sixes" mini-album (Safety Pin Records / Spain) also received great reviews from Kerrang, Metal Hammer and Rocksound in the U.K. "HIGH ENERGY RACE" is an album so hot it will blister paint – its fast, raw and almost untamed primordial rock'n'roll with a nod in the direction of Detroit mixed with that plundering Viking edge they share with so many of their countrymen. Their youth brings a new edge to "the old dog" people said could not learn any new tricks – rock'n'roll has discovered a whole new set of thrills, energy and passion and THE SPACE COWBOYS have them all.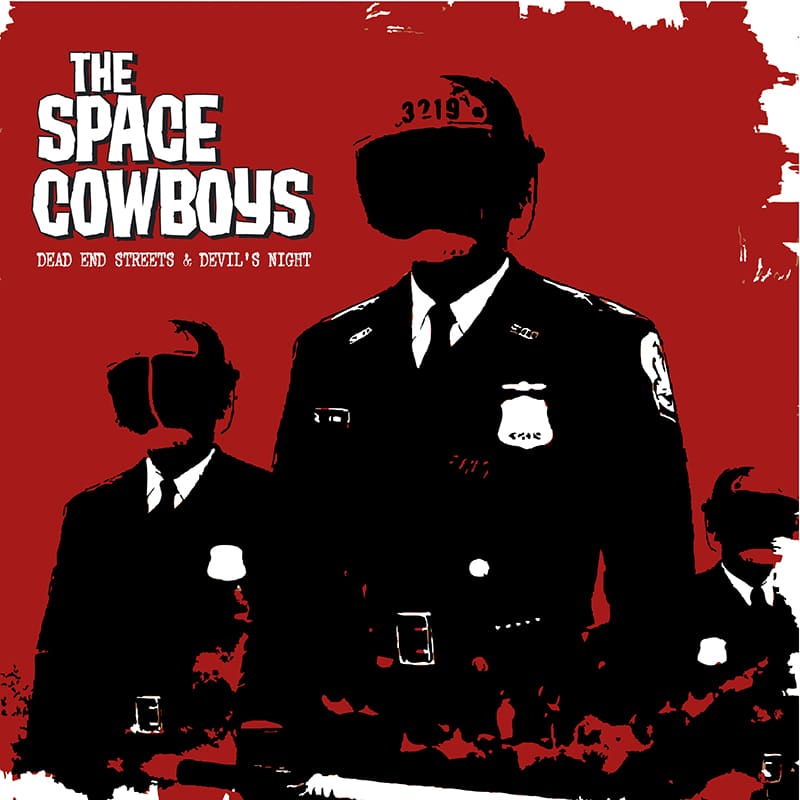 Dead End Streets & Devil's Night
After two years the band land a record deal in America. Sonic Swirl Records signed them in a heart beat. The band spent most of 2005 writing & recording their new album. They came up with a monster of an album titled "Dead End Streets & Devil's Night". Thirteen tracks of raw, fuel-injected, high-energy punk rock n' roll. All killer and no filler! "Dead End Streets & Devil's Night" is filled with 70's style guitar leads & solos added with an in your face punk rock attitude. Rocks as hard as the first couple of Hellacopters releases, raw & tough like old school New Bomb Turks and the energy & volume of Iggy Pop & The Stooges. "Dead End Street & Devil's Night" will leave wanting more! And now the album will be released in Europe thru Bad Reputation Records
BRIAN GUHTRIE